When did you start riding a bike?
The first time I rode a bike was when I was about 8 years old. We lived on a hobby farm just outside Val Cartier village in Quebec City and I decided to try my Mom's big bike…it didn't go very well, as it was way too big for me. We moved to Ottawa when I was 10 and my parents bought me my very own banana seat bike! I was thrilled and was always out on my bike.
Do you ride for pleasure, to commute, for a workout?
I do ride for pleasure, and I also commute to work during the summer months. Every ride is pretty much a workout for me, as I am very competitive. I completed my first Triathlon in 2010 (Esprit Sprint Triathlon, Montreal QC). I have also done a bike tour in Tuscany, Italy with @Duvine
What is your favourite thing about cycling?
I love the freedom I have while cycling, and the healthy lifestyle it brings to my life. When I am commuting, it's such a joy to get back on the bike at the end of the day.
What is your biggest challenge?
Sometimes the biggest challenge is my deafness. I cannot wear my hearing aids while I cycle as the moisture causes issues and they can sometimes stop working. I don't always hear cyclists or cars that come up behind me.
What did you do to overcome it?
I am very alert and aware of my surroundings and I always wear my Safety vest – @safetyvestdeaf. I also try to educate people about deafness @ottawadeafgirl, www.ottawadeafgirl.ca
Tell us about your vest
I found out about this vest through an acquaintance on Twitter during a Twiiter chat (#AXSChat). Colleen mentioned her vests and I decided to contact her directly to see if I could possibly be an ambassador and help spread the word. I wear it every single time I am out cycling, and also share my adventures with the deaf/hard of hearing community.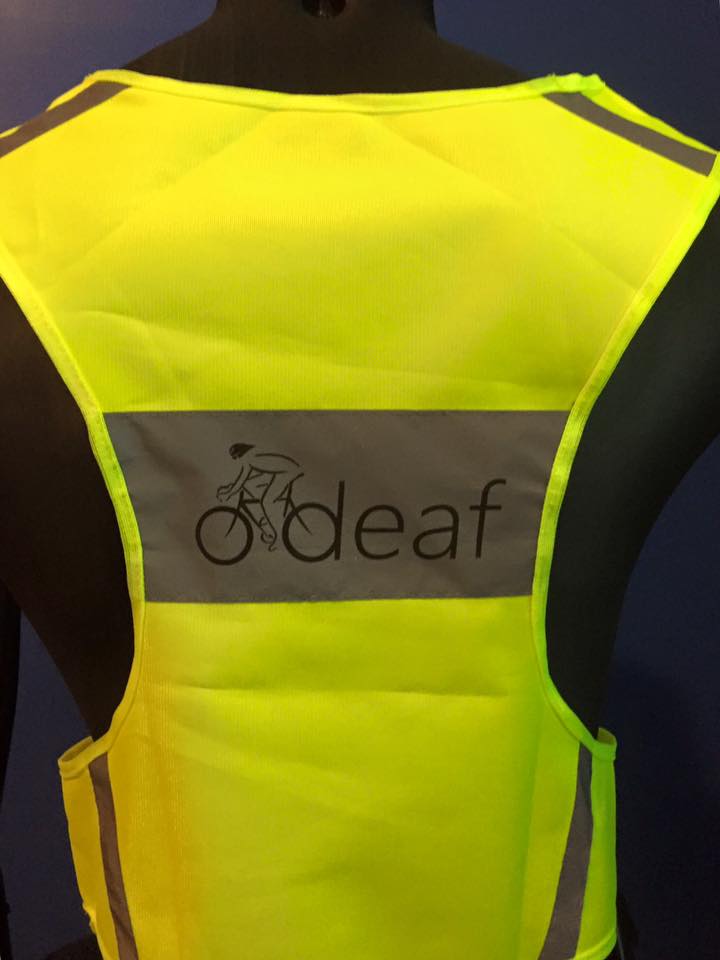 If you could give advice to a brand new cycle commuter, what would it be?
Be prepared… for rain, flat tires, and extreme heat. Pace yourself and make sure you hydrate and follow the rules of the road. Bike paths maximum speed is 20km/hour: respect that and other people on the paths and roads.
Tell me an interesting fact about you that has nothing to do with cycling.
I am a Birth Doula training towards certification. I am slowly learning more ASL (American Sign Language) so that one day I can offer my Doula services to the deaf community.
What inspires you?
People who never give up!