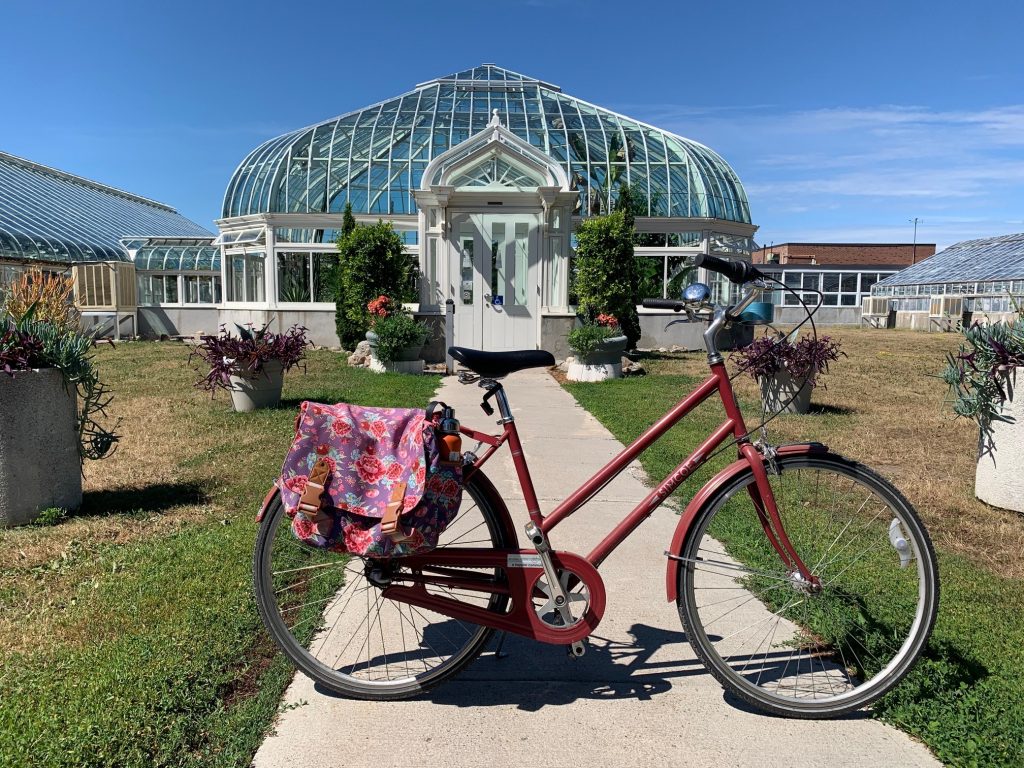 Workshops
A workshop is a great way to encourage people to choose biking. Whether brand new to cycling, or a seasoned rider, there is something for everyone in these fun and engaging workshops.
EnviroCentre hosts public cycling workshops that are offered free of charge to all community members. You can find upcoming dates and times on our events page, here!
EnviroCentre also offers private cycling workshops for workplaces or organizations at a rate of $200 + HST.
There are four workshops to choose from:
Urban Cycling: Tips and Infrastructure
Delivered by an experienced cyclist, this workshop will provide participants with tips on incorporating cycling into their everyday lives. You'll learn helpful hints, rules of the road, and advice on choosing a route to your destination. This workshop is adapted for cyclists of every age and ability.
Ask an Expert – Bike Maintenance
Curious about how to change a flat tire, check your brakes or fix minor problems? Get answers to YOUR questions about bike repair and maintenance techniques in this Ask an Expert Session with a friendly bike maintenance specialist. Learn more about how to keep your bike working efficiently so that you can feel confident and ready to ride.
Discover your City by Bike: Route Planning
Discover some of the interesting destinations in Ottawa that are easily accessible by bicycle! Heritage sites, nature areas and public art are a few of the destinations that will be covered. Route planning resources will also be highlighted to help you plan your own adventure! This workshop is intended for people of all ages and cycling abilities.
Extend your Cycling Season
This workshop will teach you what you need to know to feel comfortable biking year round. In this workshop, you will learn tips, tricks and tools to extend your cycling season. We will review route planning, techniques, and simple suggestions for winter bike maintenance. The goal of this workshop is to help riders discover the joy of biking throughout the year.
85% of participants find our workshops extremely helpful!
For more information or to make a booking please contact us at:
(613) 656-0100 ext. 129
Download Our Resources